Hotels & Accommodation discounts in Buenos Aires
Planning a trip to Buenos Aires?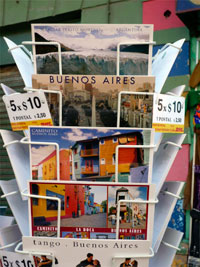 Buenos Aires is one of the most sophisticated cities in Latin America. The capital, Buenos Aires (Capital Federal) is renowned for its fine architecture, top city centre night life, and cultural activities. Buenos Aires is is also among the wealthiest cities in South America.
In the 19th century, Buenos Aires was federalised and removed from Buenos Aires Province. The city of Buenos Aires limits were enlarged to include the former towns of Belgrano and Flores - both are now neighbobarrios' in the city.
Argentines sometimes refer to the city as Capital Federal to differentiate the city from the province of the same name.
Top Buenos Aires Locations
Hotel Specials
Apartment Specials